Voted Best Female SMP Artist
We can help with Hair loss, Balding, Thinning, & More
No more hair products, no more surgeries, and no more hassle. Scalp micropigmentation (SMP) is a lasting hair loss solution with immediate results. You'll see a dramatic difference in your appearance after your very first session.
Call or Text: 206-305-1895
Hair Loss Solution with Instant Results
Have you lost your hair or noticed thinning? Are you desperately searching for solution to combat your hair loss? We specialize in non-surgical hair loss treatment designed to help you restore your confidence and rebuild your self-esteem. Thanks to many advances in recent years, Scalp Micropigmentation (SMP) has grown in popularity because of its success to help both men and women suffering from a variety of hair loss conditions. Whether you are affected by male or female pattern baldness, alopecia, thinning hair or scalp scaring from surgery or an accident, scalp micropigmentation may be the solution for you. At MM Seattle SMP, we can create a completely natural look for you that can be truly life changing.
Call
our Seattle, WA office today and see what we can do for you.
Call or Text: 206-305-1895
Instant Results
Immediate change in your appearance will make you look amazing after your very first session.
Lasting Effects
SMP lasts for years without touch ups. It saves your money and gives you confidence.
Non Surgical
No invasive surgeries and no down time. So, this is something that is totally safe.
Make MM Seattle SMP Your Scalp Micropigmentation Clinic in Seattle
Are you experiencing hair balding? Has hair loss got you feeling down? Maybe you've considered getting a hair restoration treatment but were unsure of which one would work best. If so, you should schedule an appointment for a scalp micropigmentation treatment in Seattle. We are one of many scalp facilities that specialize in the restoration of your scalp.

At MM Seattle SMP, our staff is certified in the thorough treatment of hair loss and balding. This particular scalp micropigmentation procedure is a noninvasive hair loss treatment and involves using pigment to give the illusion and appearance of authentic, natural-looking hair. Now, you're probably wondering just how long it takes to have this procedure done. Staff members agree that the operation takes no longer than three sessions to complete. This treatment is bearable if you have a relatively average pain tolerance. If you can't stand the pain, the time spent on any one session could affect the length of time it takes to get done. However, the results will leave you feeling confident in your appearance. The procedure lasts for years, so you don't have to worry about getting the work done very frequently.
Our scalp micropigmentation clinic in Seattle treats each patient individually. We ask questions to better understand what your expectations are of each treatment. This is to ensure we have all the information we need to provide the best patient experience we can while solidifying patient-staff relationships.

If you are looking for a quality Scalp Micropigmentation treatment in Seattle, WA or surrounding areas, MM Seattle SMP is here to help. Voted best female Artist through the national SMP EXPO, Minela Mujdza, founder and lead technician, is the only sole provider of Scalp Micropigmentation in the Pacific Northwest. She has been trained by some of the best SMP artist worldwide and continues to advance her knowledge and skills in the SMP industry. Specializing only in SMP, she has performed thousands of treatments over four years, improving the lives of many men and women. Because of her highly skilled technique and the ability to execute an extremely natural hair tattoo, she has become well known figure in the SMP industry. Idaho, Montana, Alaska, Hawaii, Oregon are only some states clients fly in from to get the treatment done at MM Seattle SMP.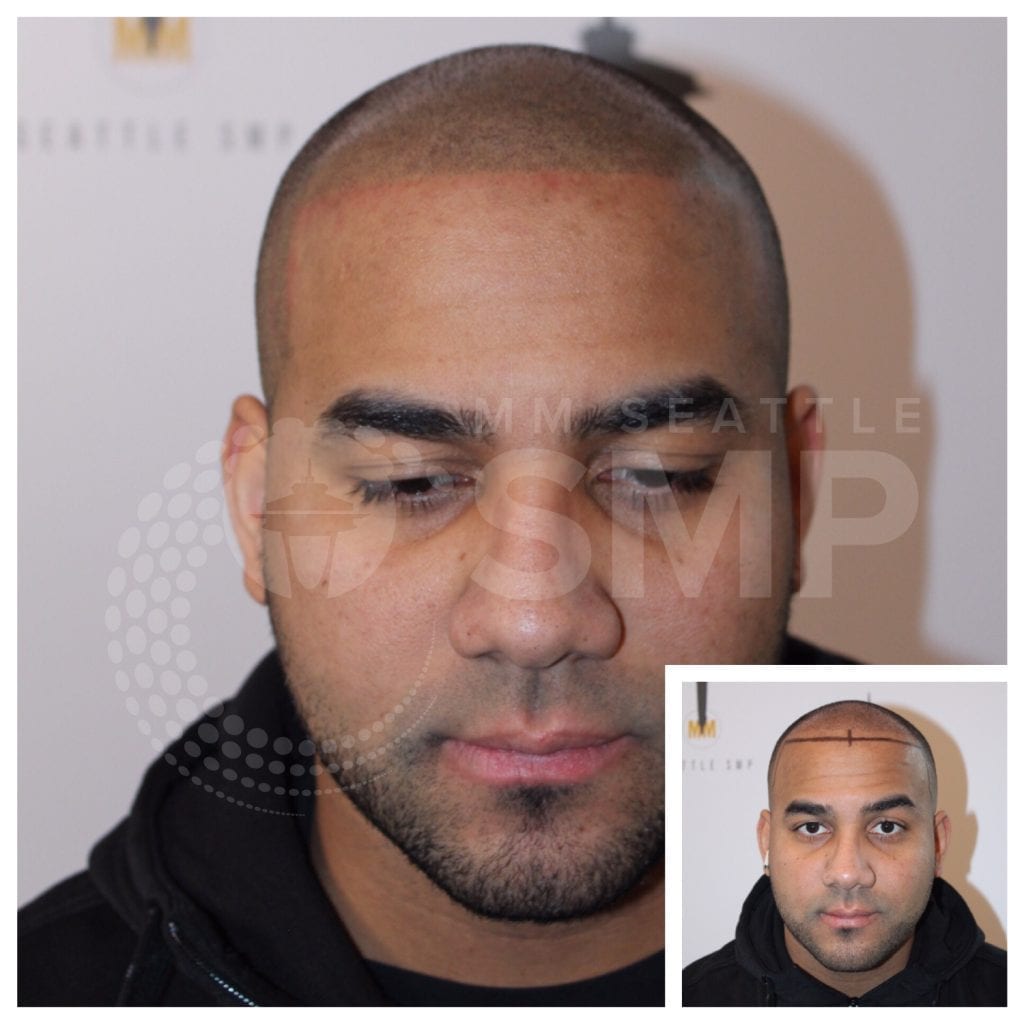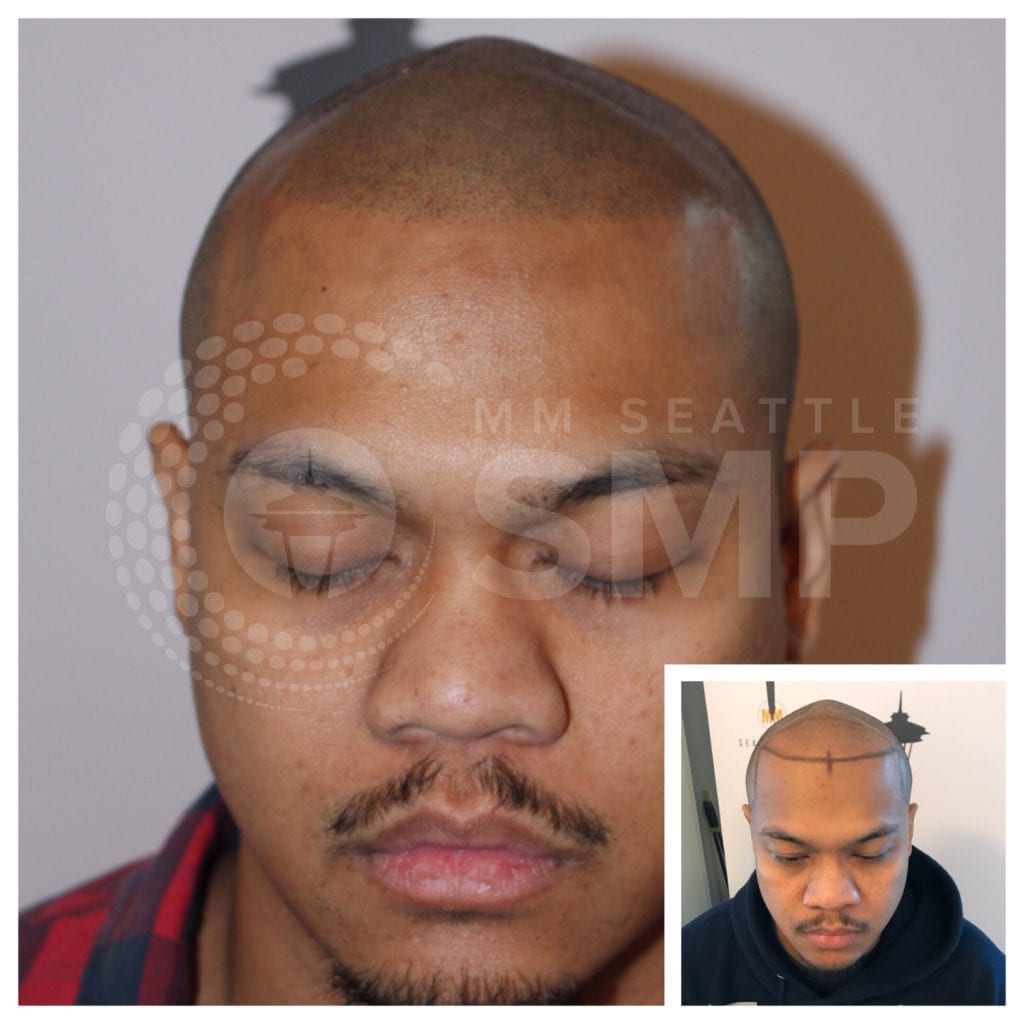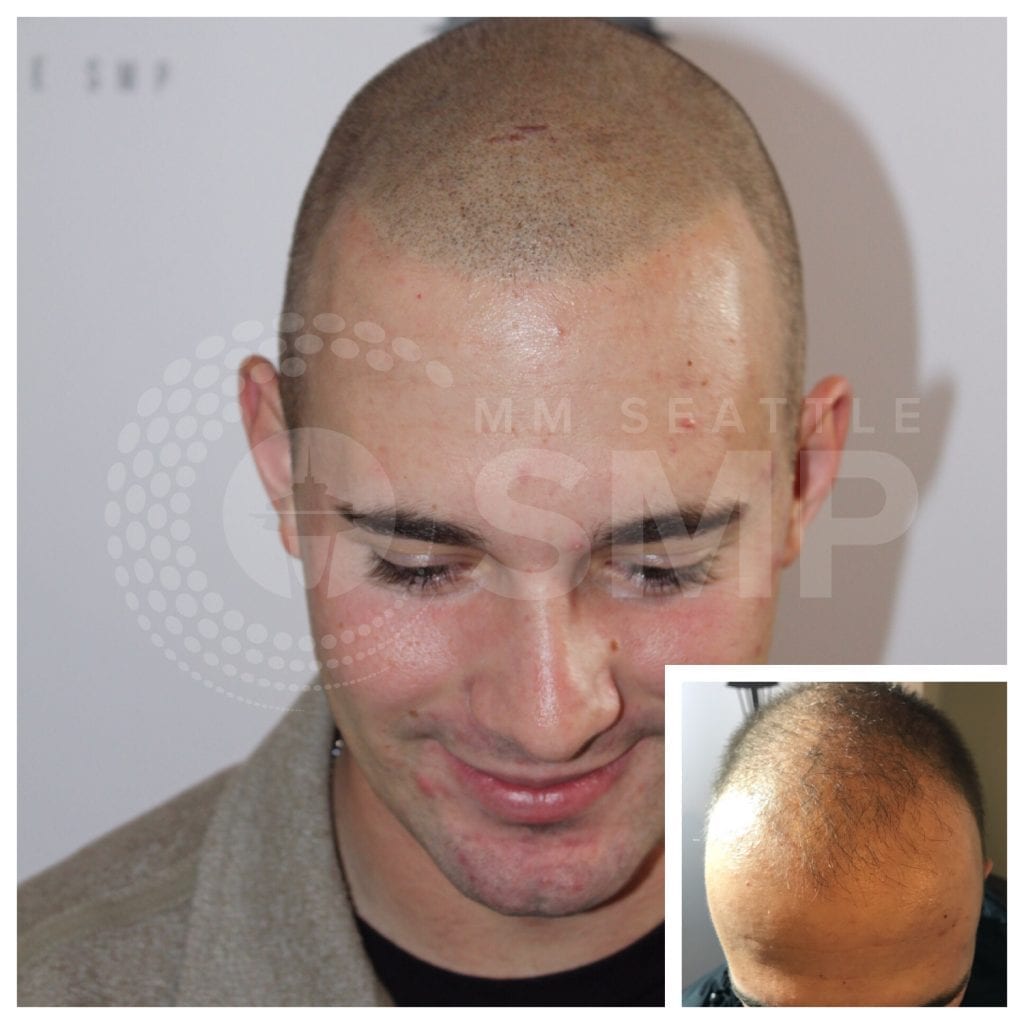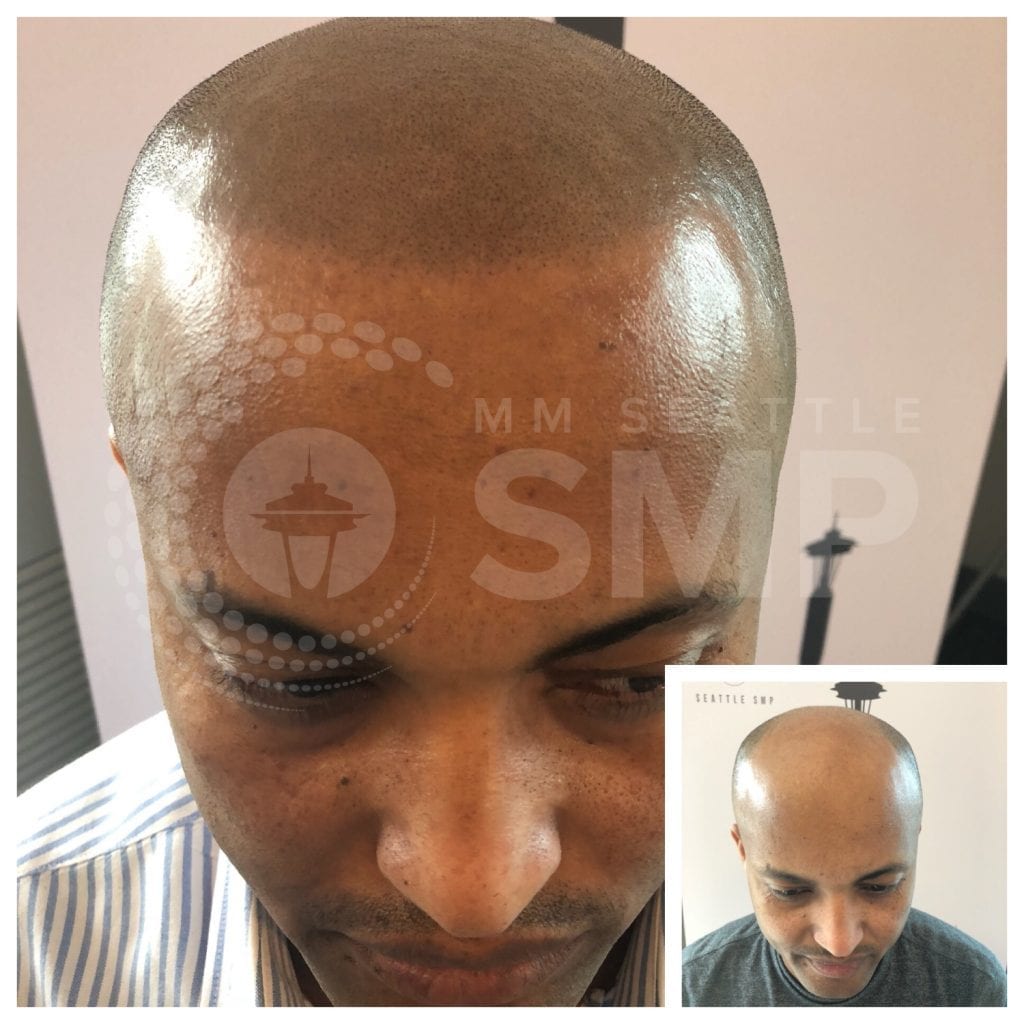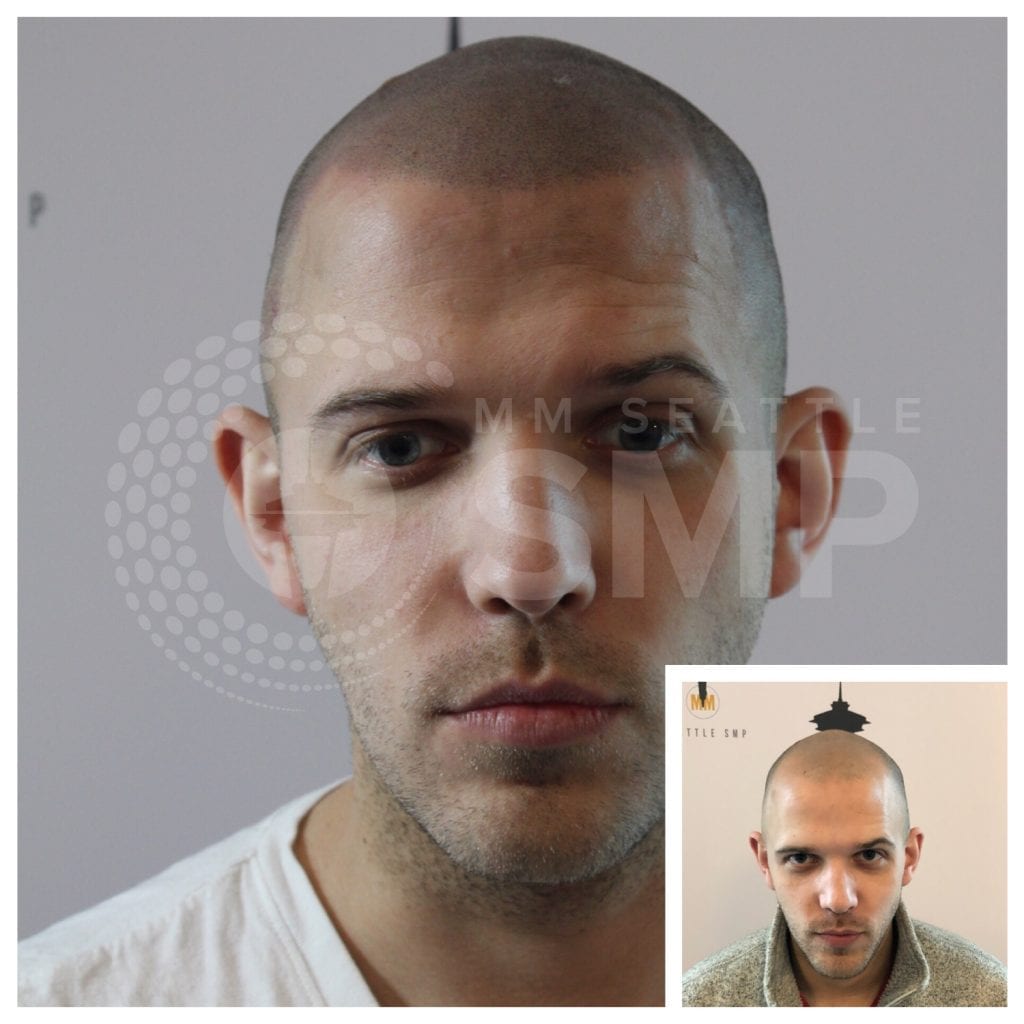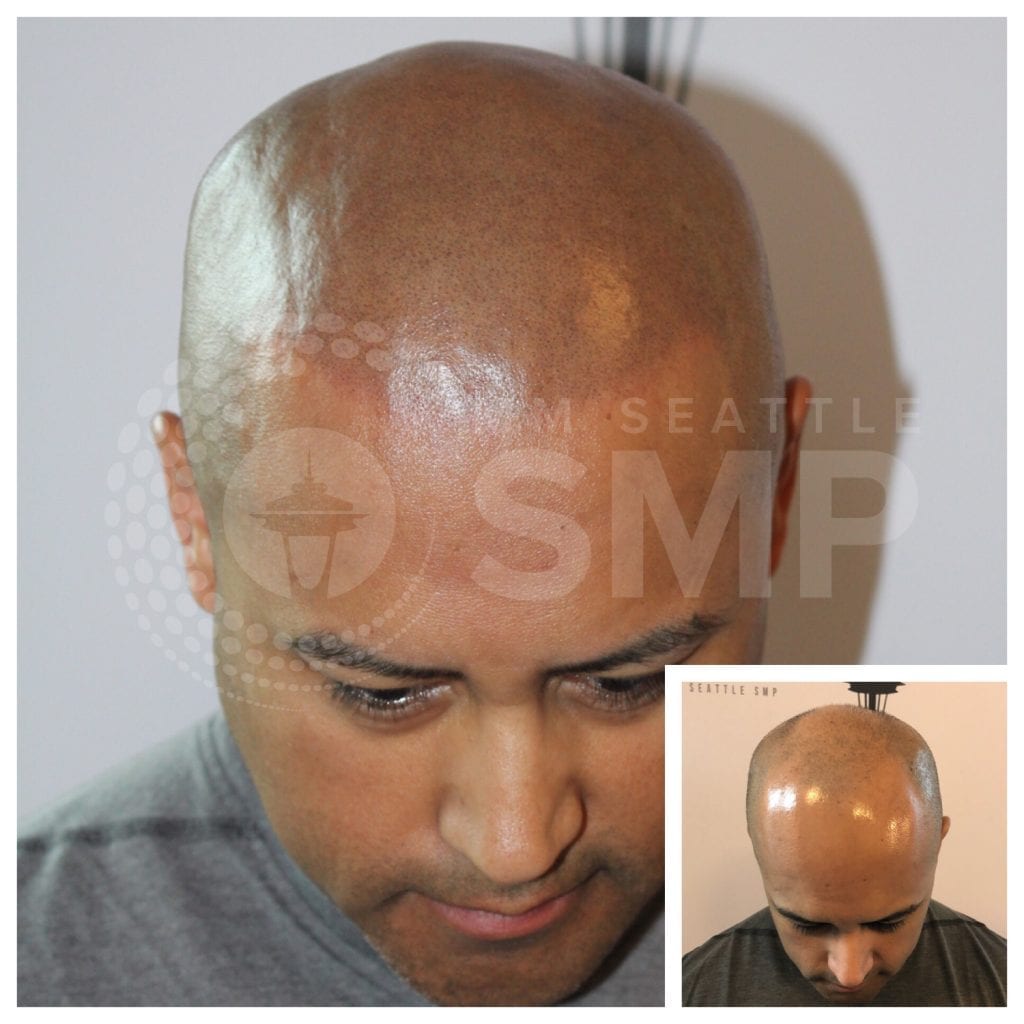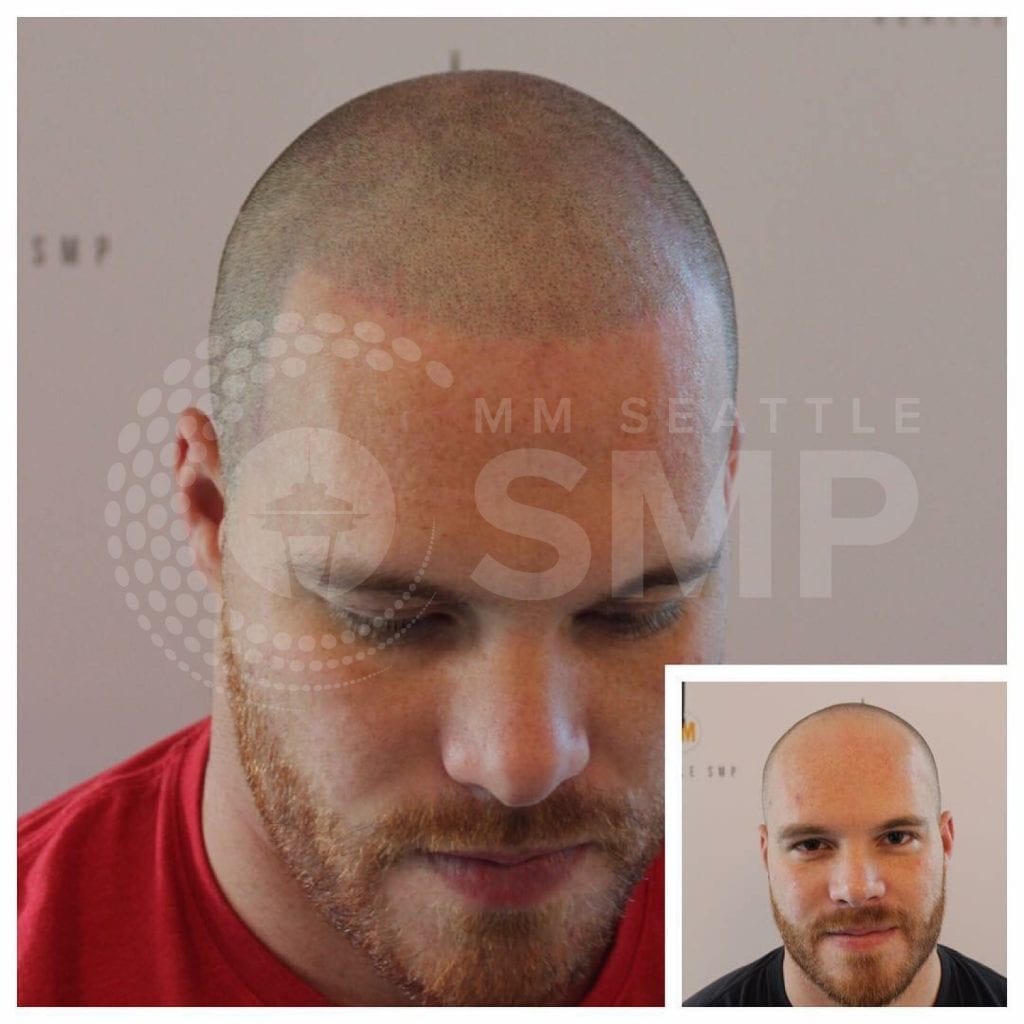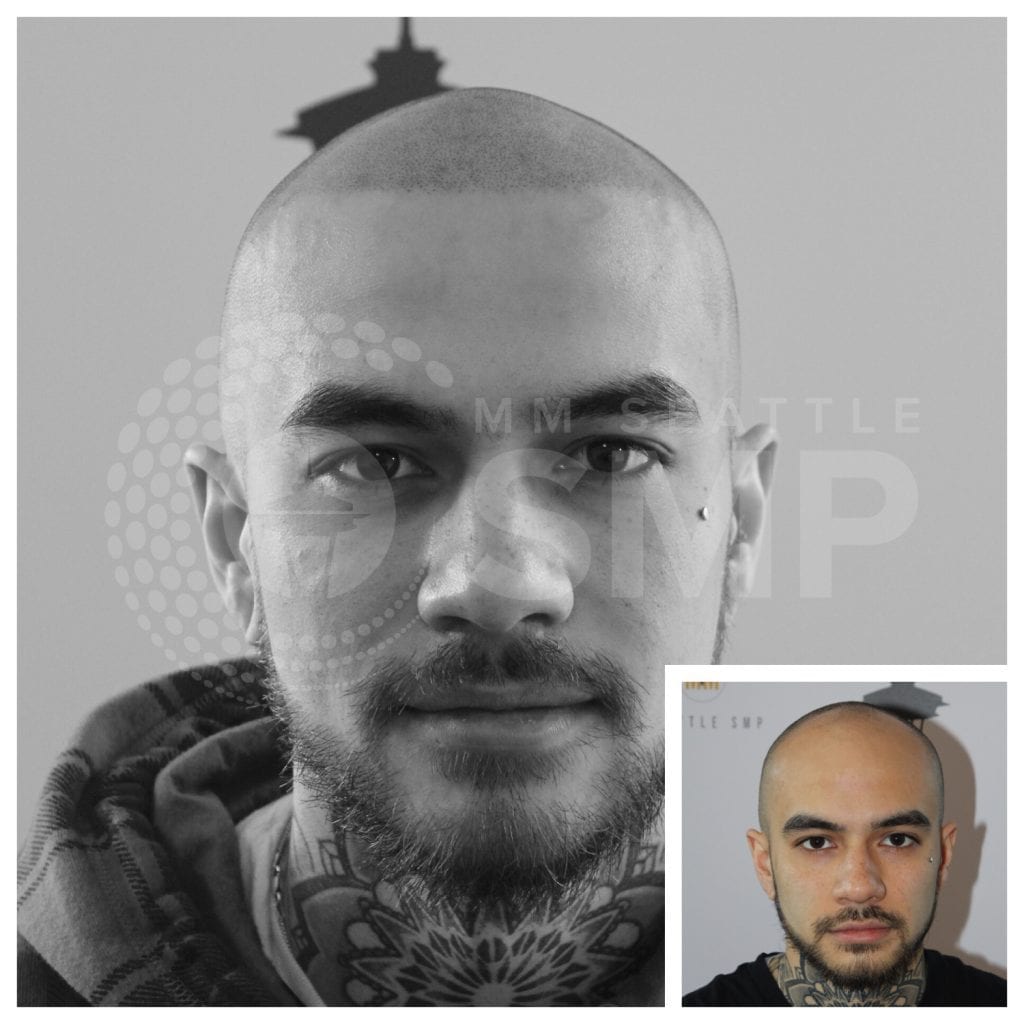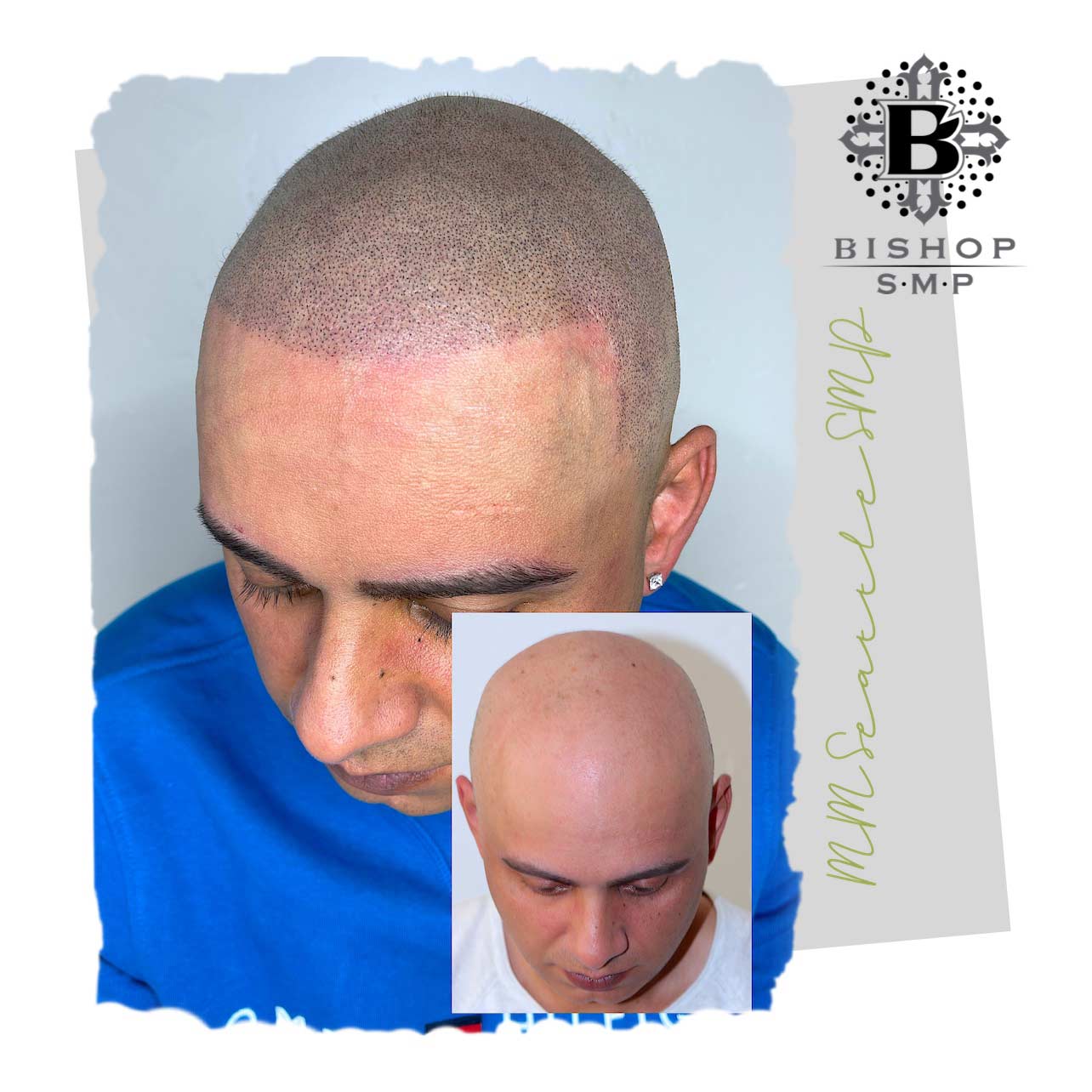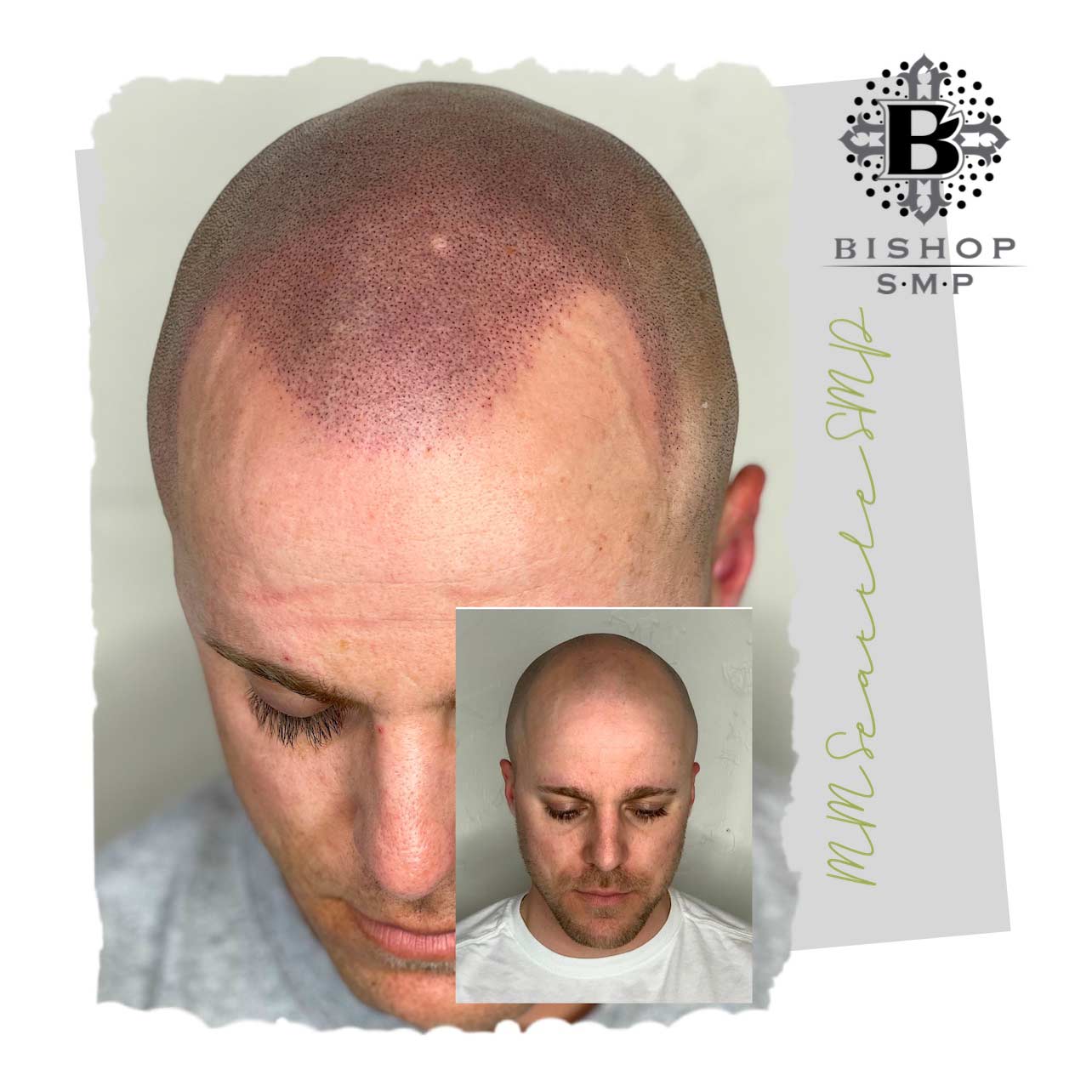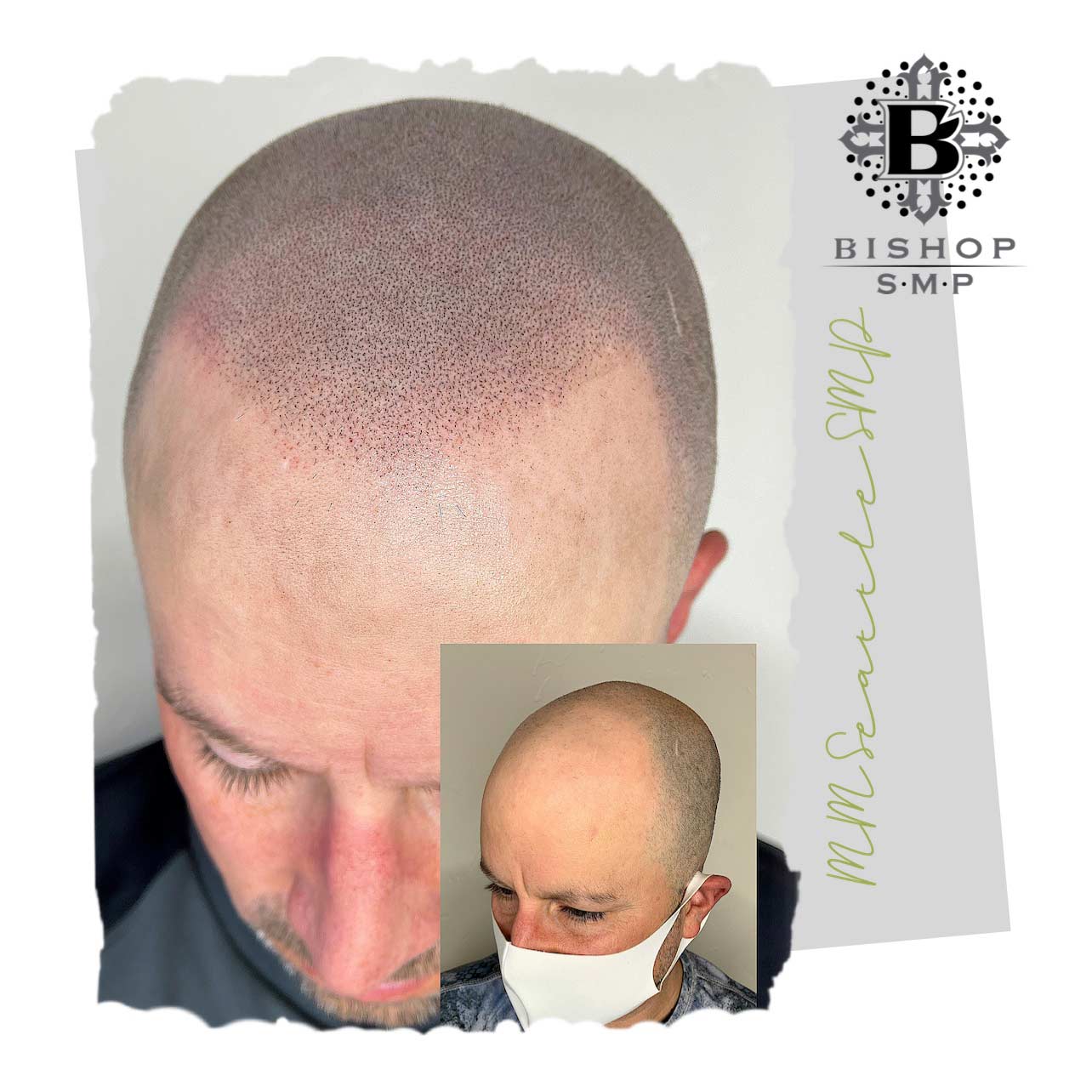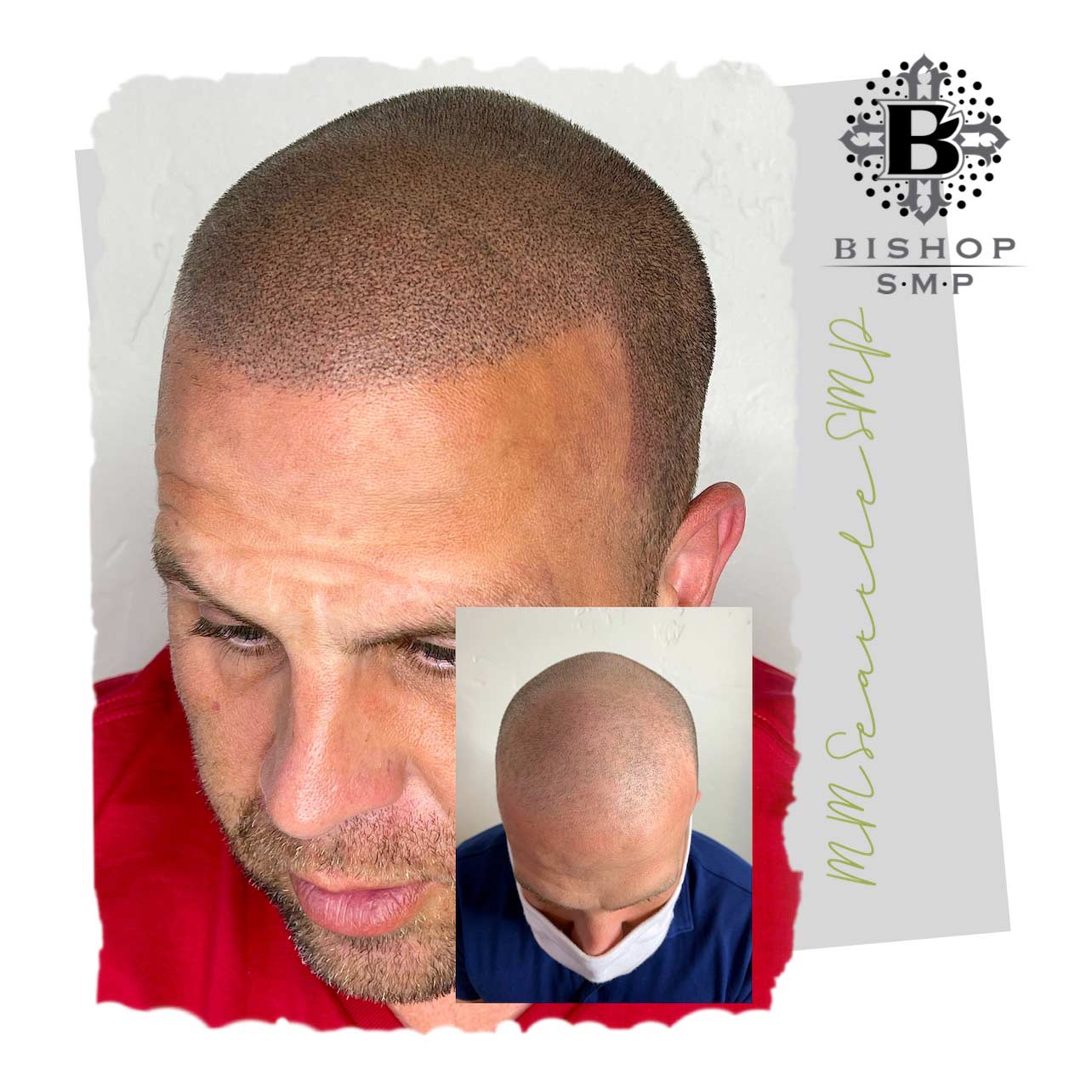 Scalp Micropigmentation aka "SMP" or a Hair tattoo is a form of cosmetic tattoo done by precisely depositing specialized pigment into the superficial layer of the dermis (papillary layer) of the scalp using a micro needle to replicate a natural appearance of hair follicle. A modern, non-surgical hair loss solution is 100% safe and effective. Scalp Micropigmentation is an excellent solution for male pattern baldness, male or female general thinning, alopecia, and any form of scalp scarring.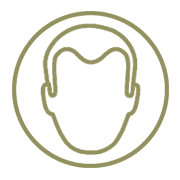 Hairline
SMP can restore a youthful natural hairline you once had by replicating hair follicles using a micro needle so the end result looks like a full head of hair you chose to shave. The hairline is the focal point of your overall appearance and it is important to consider your age, ethnicity, and lifestyle in order to achieve the soft and natural hairline most people are looking for. You may choose a natural receding hairline that is very versatile and it is suitable for most people because it replicates how hair recedes naturally over time. Straight edge up hairline is very popular amongst our Africa American and young Hispanic clients; it is a "straight out of barbershop" kind of hairline. Round hairline is another popular hairline for all ages and is most suitable for rounder faces and larger heads. Regardless which hairline you choose to go with it is important that SMP is administered by a trained and licensed specialist to ensure you get the best hairline for your desired look.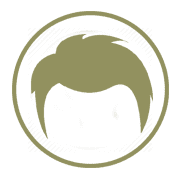 Density
Let us clear up the common myth! You DON'T need to completely shave to benefit from SMP. There are few instances where one would consider getting SMP for thinning hair, most commonly someone who has already had a hair transplant but did not receive density they had hoped for or thinning is visible but you are simply not ready to shave yet. Many think that hair loss only effects men. However, the fact is that 50% off women will experience noticeable hair loss. A variety conditions can cause a permanent or temporary hair loss in women, most common are hormonal changes due to pregnancy, childbirth, menopause and thyroid problems. Scalp Micropigmentation is an excellent solution for both men and women suffering from general thinning. We will work around your remaining hair to reduce the contrast between your scalp and hair to create an appearance of fuller thicker hair.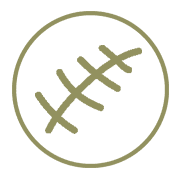 Scar Camouflage
Yes, scars can be treated with SMP! All hair transplants leave some form of permanent scaring. Many of our clients have had hair transplants, but unfortunately, some did not get the density they wanted and are deciding to shave to get the desired look with SMP treatment. Those people are stuck with a scar, FUT (strip scar) usually running from one ear to the other or FUE (multiple tiny round, white scars) in the donor area. By shaving their hair the scar would become visible, in which case SMP successfully covers most scars. This is not limited to hair transplant scars, SMP will successfully cover accidents or any surgical scars.
I went to see Minela at SMP because my hairline started to recede a great deal. I didn't really know that I had options to treat my hair loss until I found her site. Such a smart way to treat hair loss for anyone. Whether you want more density due to thinning hair or you want to create a new hairline due to baldness.
Travis Crenshaw
Wonderful experience and could not be more pleased with the results! Professional and personable. Felt comfortable after the consultation and never felt pressured. Looks 100% natural, very minimal maintenance during the healing and very strategic as to being subtle during the process! I highly recommend Minela.
Tony Tucker
Words cannot express how amazing Minela's work is. I was skeptical about the process but decided to schedule a free consultation. She has a great, clean space and is upfront about the process, how it's priced (and why), and what to expect. It took three sessions but I looked forward to each one! Pain was very minimal, she played fun/great music, and I had a blast just chatting her up. I cannot speak highly enough about her work, her positive demeanor, and commitment to ensure each client's happiness. I feel much more confident in my appearance and no one has noticed (except for people who I've told - they can't believe how great it looks.)
Richard Kaiser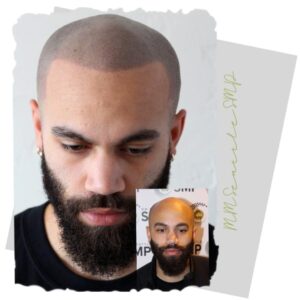 Scalp micropigmentation is a non-surgical and minimally invasive technique that has emerged as a solution for those suffering from acute hair fall.
Read More »